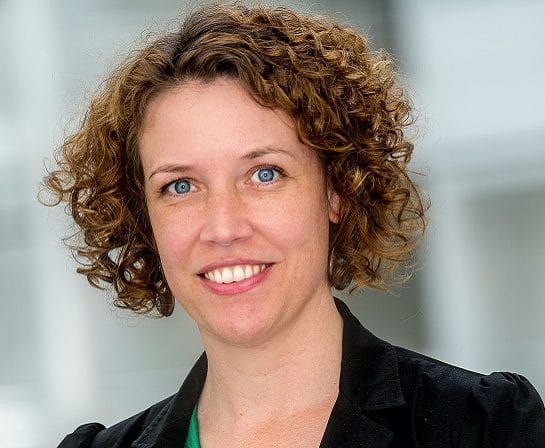 Inge Vianen

Global Leader for the CARE Climate Justice Center
The Hague, Netherlands
Read more
Inge is leading and coordinating the integration of climate change and resilience across CARE's development and humanitarian work. She brings experience working on climate change and resilience, from both the INGO and governmental perspective. In recent years, she led the Green Livelihoods Alliance working with civil society organizations in nine countries from the Global South. Inge also worked in gender equality for the ILO and was closely involved in the climate negotiations at COP13-15 as a policy advisor on behalf of the ACT Alliance. Inge has a background in development studies; she spent her early career working for CARE in Angola on gender equality and food and nutrition security.

Sven Harmeling
Global Policy Lead
Bonn, Germany
Read More
Sven is responsible for developing and coordinating CARE's advocacy and policy work relating to climate change (particularly in regard to global UN climate change policy processes), assisting country offices in climate-related advocacy as well as considering climate change in CARE's overall advocacy work. Key areas of work include adaptation, loss and damage, climate finance (including the Adaptation Fund and the Green Climate Fund).

Sven has been the co-chair of the Climate Action Network International's adaptation working group since 2008 and co-chair of the German Association of Development NGOs (VENRO)'s climate change working group since 2009. Sven holds a German diploma in geography, environmental economics and political sciences.
Marlene Achoki
Global Policy Co-Lead, Climate Justice
Nairobi, Kenya
Read More
Marlene is responsible for coordinating CARE'S Global advocacy and policy work and working with country offices on climate related programs and advocacy. As a development practitioner and researcher Marlene has over 8 years' experience in climate change adaptation, policy analysis, advocacy and program management. Marlene has a passion of working with communities to lead, develop and implement gender transformative programs. She believes in people centered approaches that build local knowledge, drive self-growth and enhance empowerment. Marlene holds an MSc in environmental law and policy and has a keen interest in climate finance including the Green Climate Fund.
Aurélie Ceinos
Regional Climate Resilient Specialist
Lyon, France

Read More
Aurélie is a Climate Adaptation Specialist with over 12 years' experience developing and implementing climate adaptation programming in Asia, Africa and Latin America. She is one of the experts who contributed to the design of the CARE Climate & Resilience Academy and to the revision of CARE's flagship tool on Climate Vulnerability and Capacity Analysis (CVCA). She supports and trains CARE teams to integrate climate change into all projects for a better consideration of climate risks. She is passionate about the interlinkages between gender and climate justice and also how to strengthen our collective voices and actions on climate justice issues.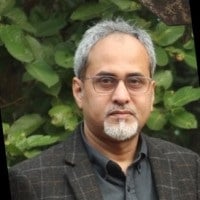 Palash Mondal
Climate Adaptation Specialist
Dhaka, Bangladesh

Read More
Palash has over 24 years of strategic and management experience in the field of disaster risk reduction, climate change adaptation, emergency preparedness, and the intersection with sustainable development. Palash most recently worked with UNDP as Disaster Preparedness Specialist for the Bangladesh National Resilience Programme where he provided technical advice to the programme and the Department of Disaster Management and the Ministry of Disaster Management Relief on issues relating to disaster resilience. Before joining UNDP in 2018, Palash worked at CARE Bangladesh for over 10 years in various capacities including Resilience & Climate Change Coordinator, Team Leader, and leading resilience and climate change initiatives.
Hayley Capp
Climate Change & Resilience Knowledge & Learning Adviser
London, UK

Read More
Hayley is an international development professional with 7+ years of direct project experience across multiple countries including in Bangladesh, Nepal, Kenya, Malawi, Tanzania and Uganda. Hayley is currently responsible for coordinating CARE's Climate & Resilience Academy and leading distinct knowledge management and learning activities related to the teams Climate Justice strategy. She has an MSc in Development Management from The London School of Economics (LSE) and a keen interest in climate change adaptation, climate advocacy, rural development- agriculture, gender , governance and participatory approaches.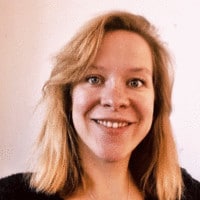 Edel Heuven
Climate and Resilience Specialist
The Hague, Netherlands

Read More
Edel is a humanitarian and development professional with a background in PMEL, disaster/conflict management, disaster risk reduction, humanitarian aid and gender. Edel has experience with designing and advising Theories of Change and Results Frameworks, development of training curriculum and giving workshops, identification of M&E indicators, proposal writing, qualitative data gathering and analysis, policy making, organization of conferences and academic writing.
Juliet Perry
Global Communications Lead
The Hague, Netherlands

Read More
Juliet is a content creator and communications professional who leads and coordinates communications relating to climate change, climate justice and resilience at CARE. With a background in environmental communications, campaigning and advocacy related to climate change policy, Juliet came to CARE from Greenpeace International. She has 7+ years experience working in the Asia Pacific region, including time spent living in Singapore, Hong Kong and Yirrkala, an indigenous community in Arnhem Land, northern Australia. Before transitioning to communications Juliet worked for 10 years for international news organizations, including the BBC and CNN International.
Ayesa Lemence
Academy Community Officer,
Quezon City, Philippines

Read More
Aya is a Communications graduate and started working in development in 2014. She worked for WWF-Philippines before pursuing a Master of Arts (major in Development Studies) degree under the New Zealand ASEAN Scholarship. Since then, she has worked for the Commission on Population (Philippines) and supported the Knowledge Management and Communications activities of UN-Habitat Philippines, particularly its project on mainstreaming climate resilience into urban planning and design. She is now supporting the growing community of the CARE Climate and Resilience Academy.